On-site Utilities & Infrastructure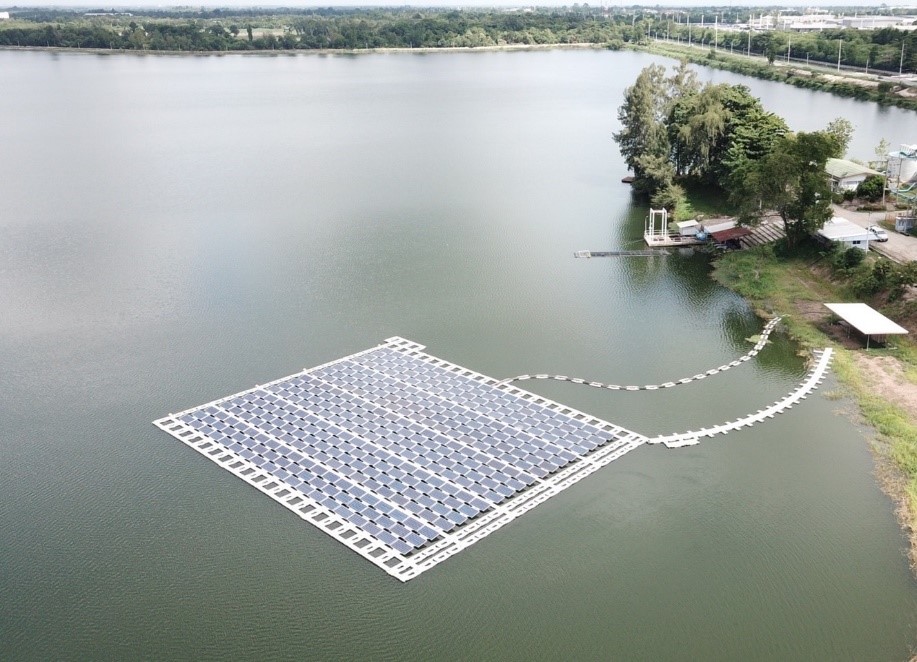 Infrastructures
We are realizing on the self is the part of carbon neutrality world's mission by 2050. We care for green energy as a clean, green, renewable source of energy. The renewable energy, Solar Rooftop and Floating Solar Projects, have been launched in our Gateway City Industrial Estate.
BENEFICIAL INFRASTRUCTURE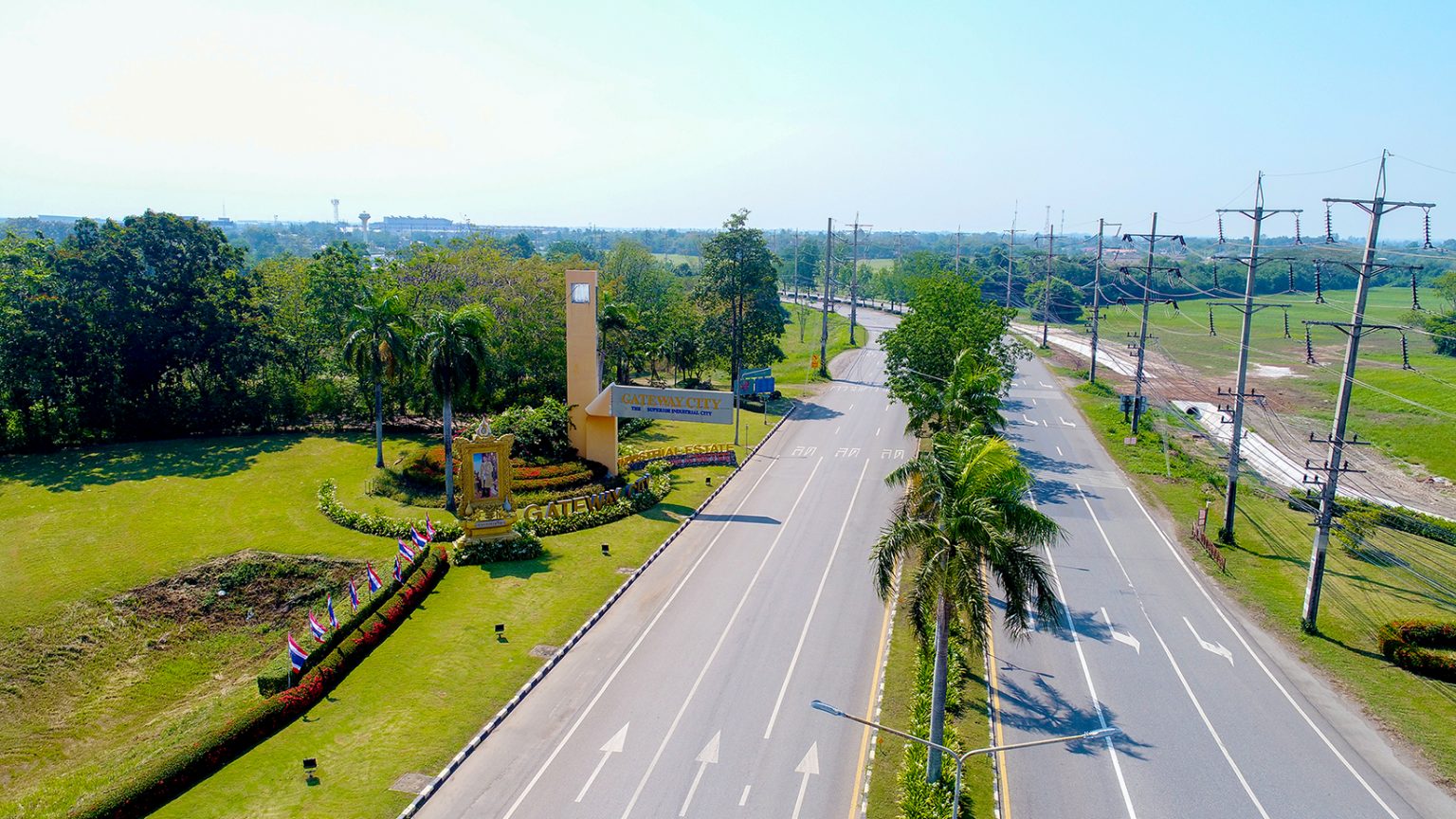 BENEFICIAL INFRASTRUCTURE
A network of main, secondary and access roads serves every zone in Gateway City, ensuring smooth and efficient transport of people and goods. The main road is 50 meters wide and includes six lanes. Secondary roads are 39 meters wide with four lanes. Access road's width is 33 meters. Due to strong soil foundation, all roads are constructed with concrete.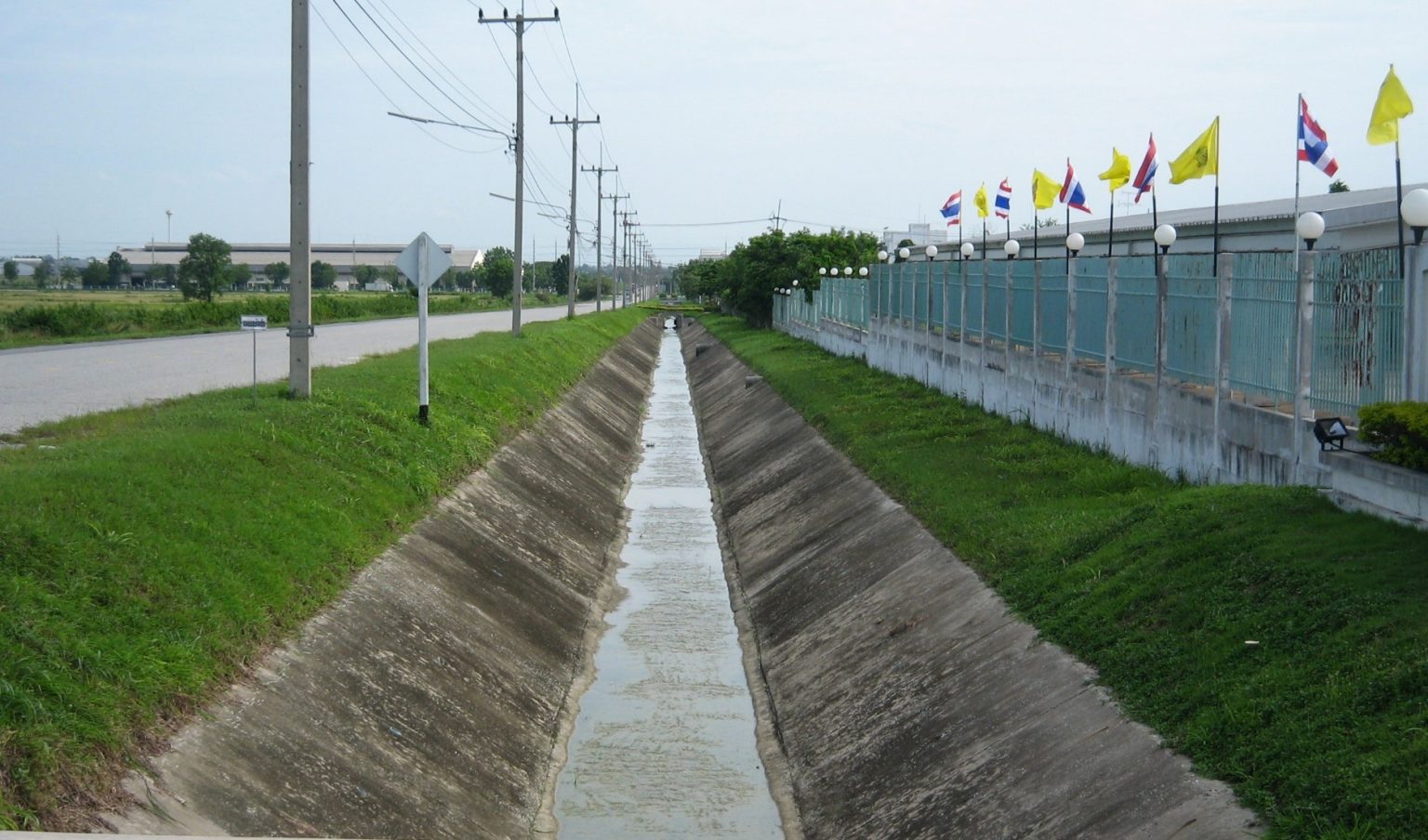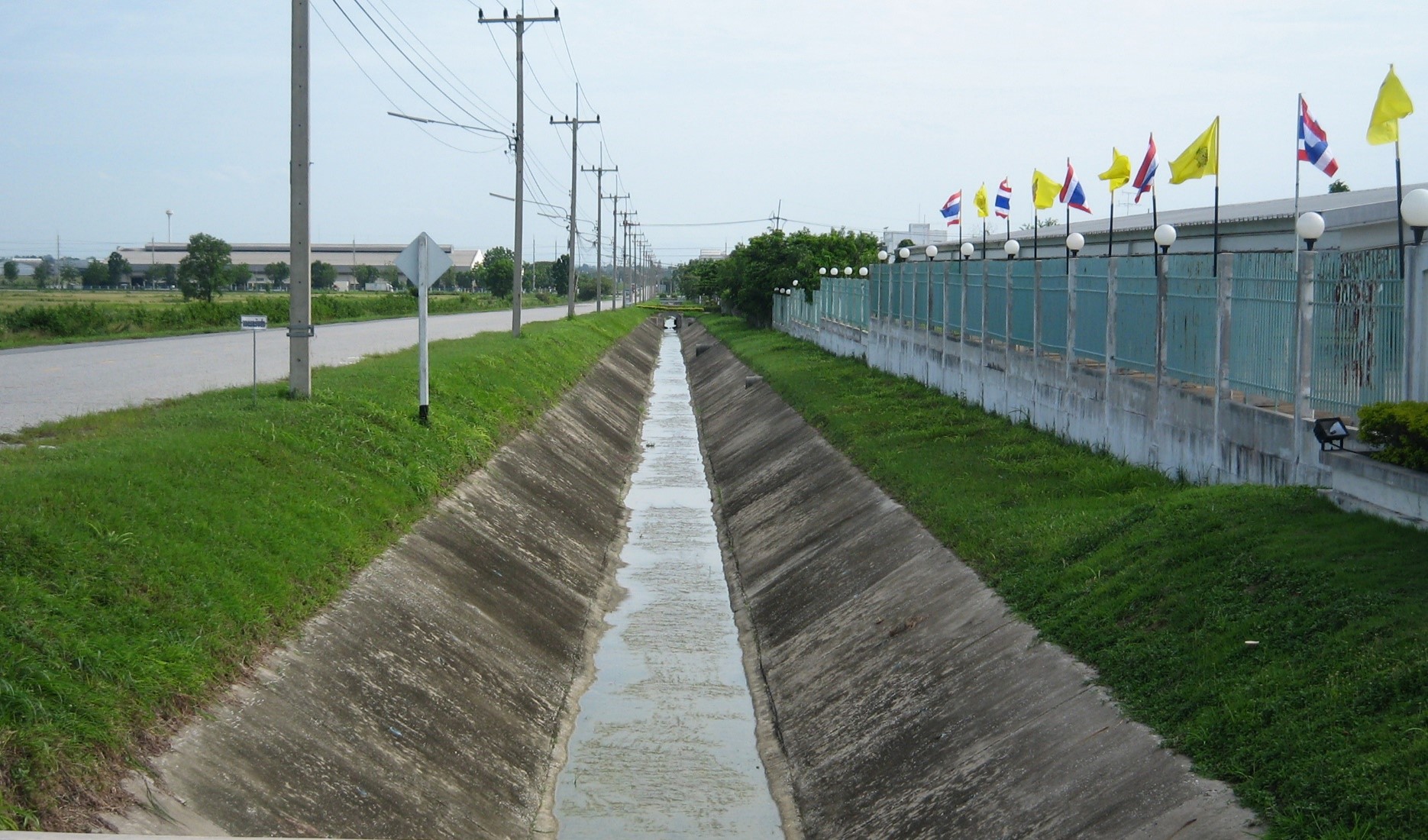 BENEFICIAL INFRASTRUCTURE
Flooding is never a concern as the level of the estate is about 30-50 meters above sea level and the site has excellent natural drainage. A concrete open ditch system in desired to accommodate even peak rain conditions.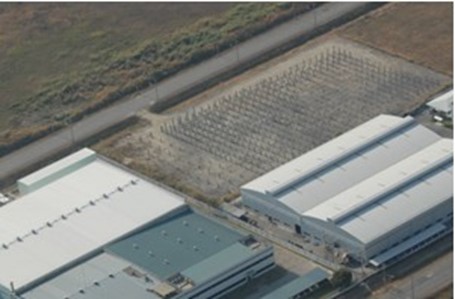 BENEFICIAL INFRASTRUCTURE
With a loading bearing capacity of approximately 30 tons per square meter. This is unusual in Thailand where the soft land conditions generally require extensive foundation work. Gateway City's heavy capacity permits the construction of factories without the need for any piling which can reduce total construction costs by as much as 30% compared to most other locations in Thailand.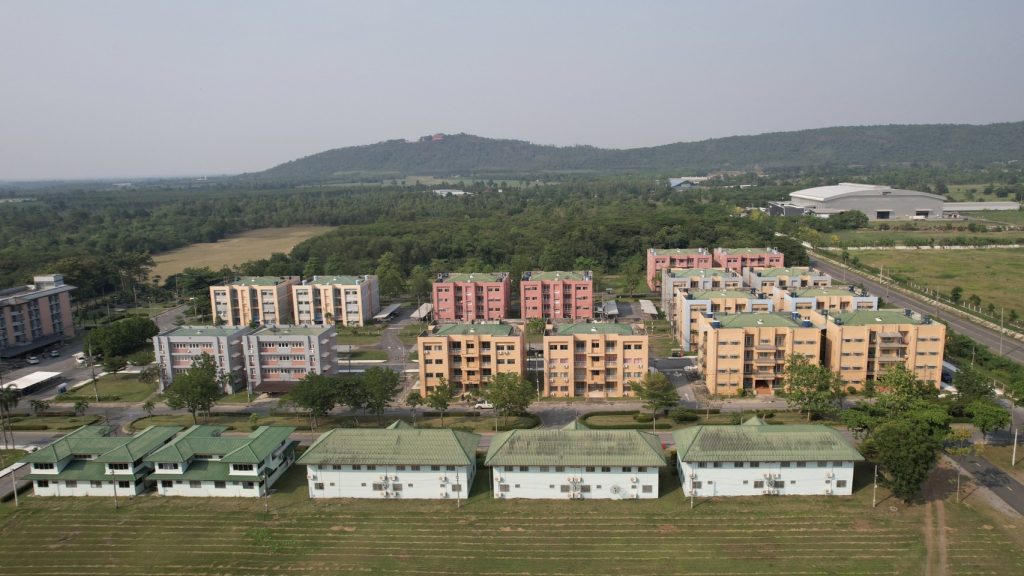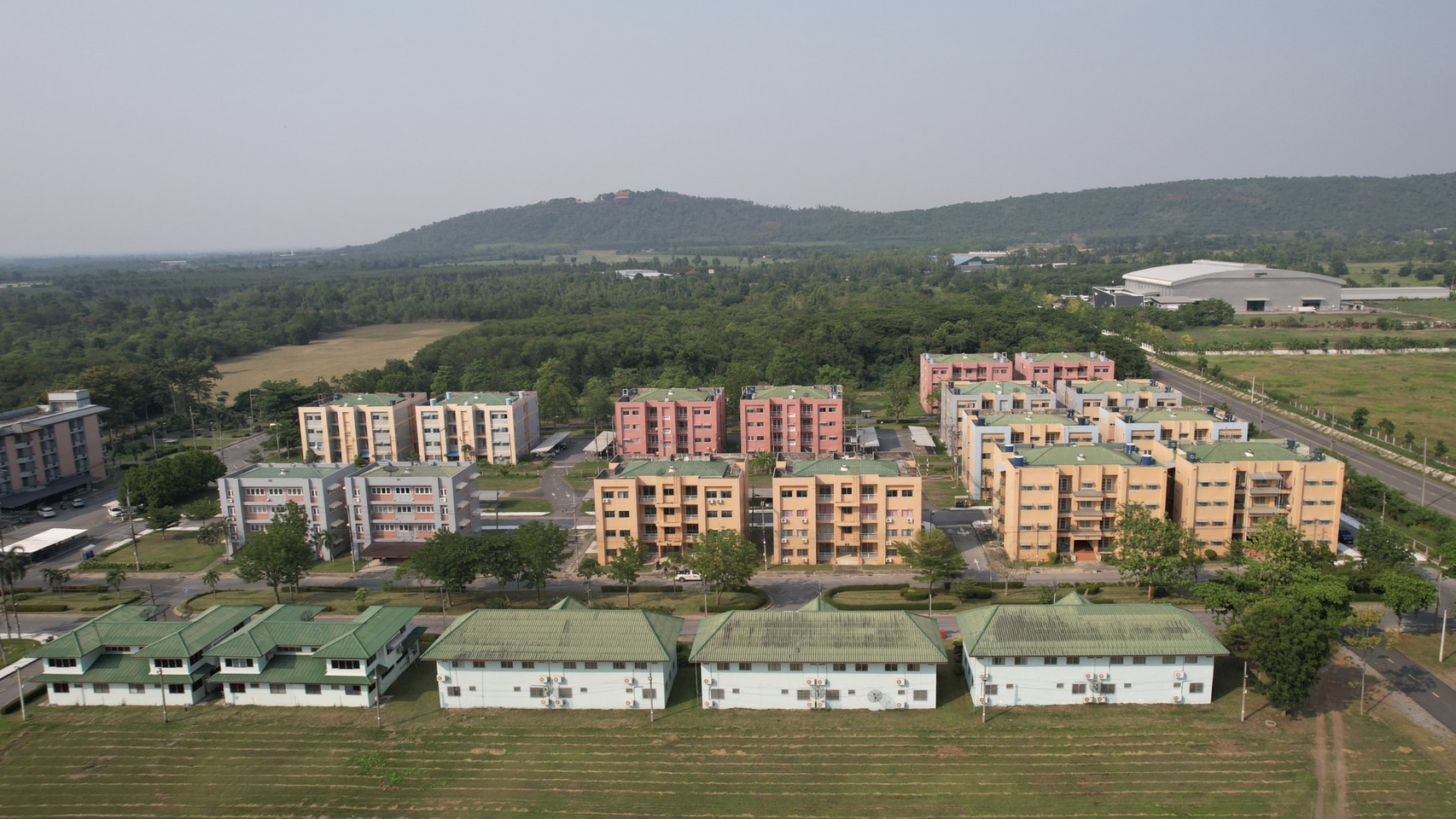 UTILITIES SERVICE
At Gateway City, not only do we offer a complete range of modern public utilities of industry, but we also provide living quarters and other facilities of convenience for all levels of employees such as workers dormitories, service apartments, executive house, park and sports fields, etc.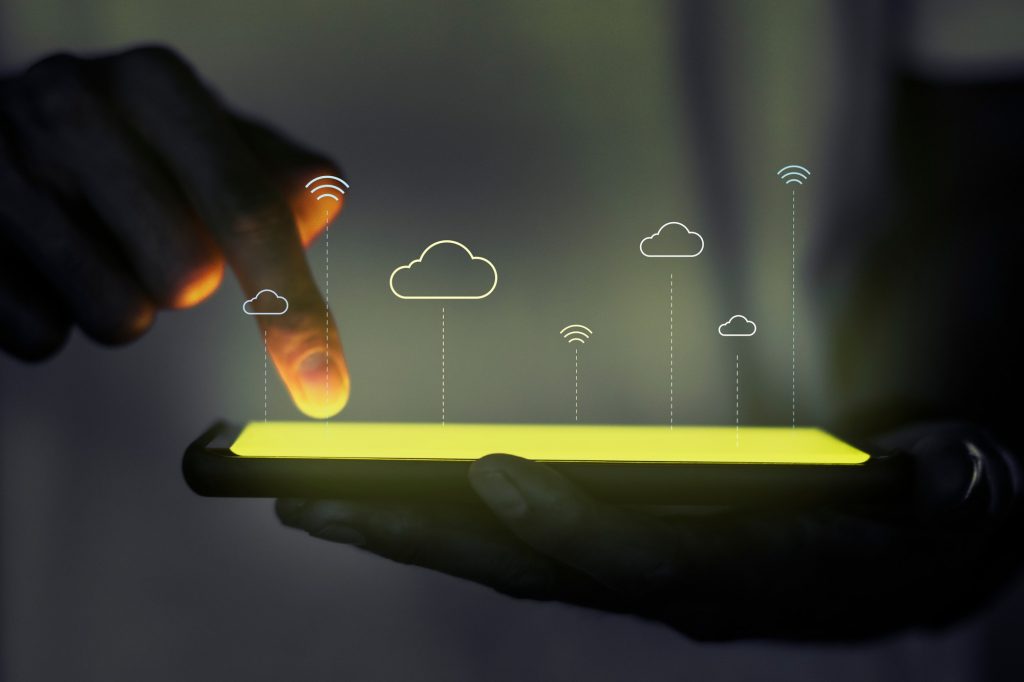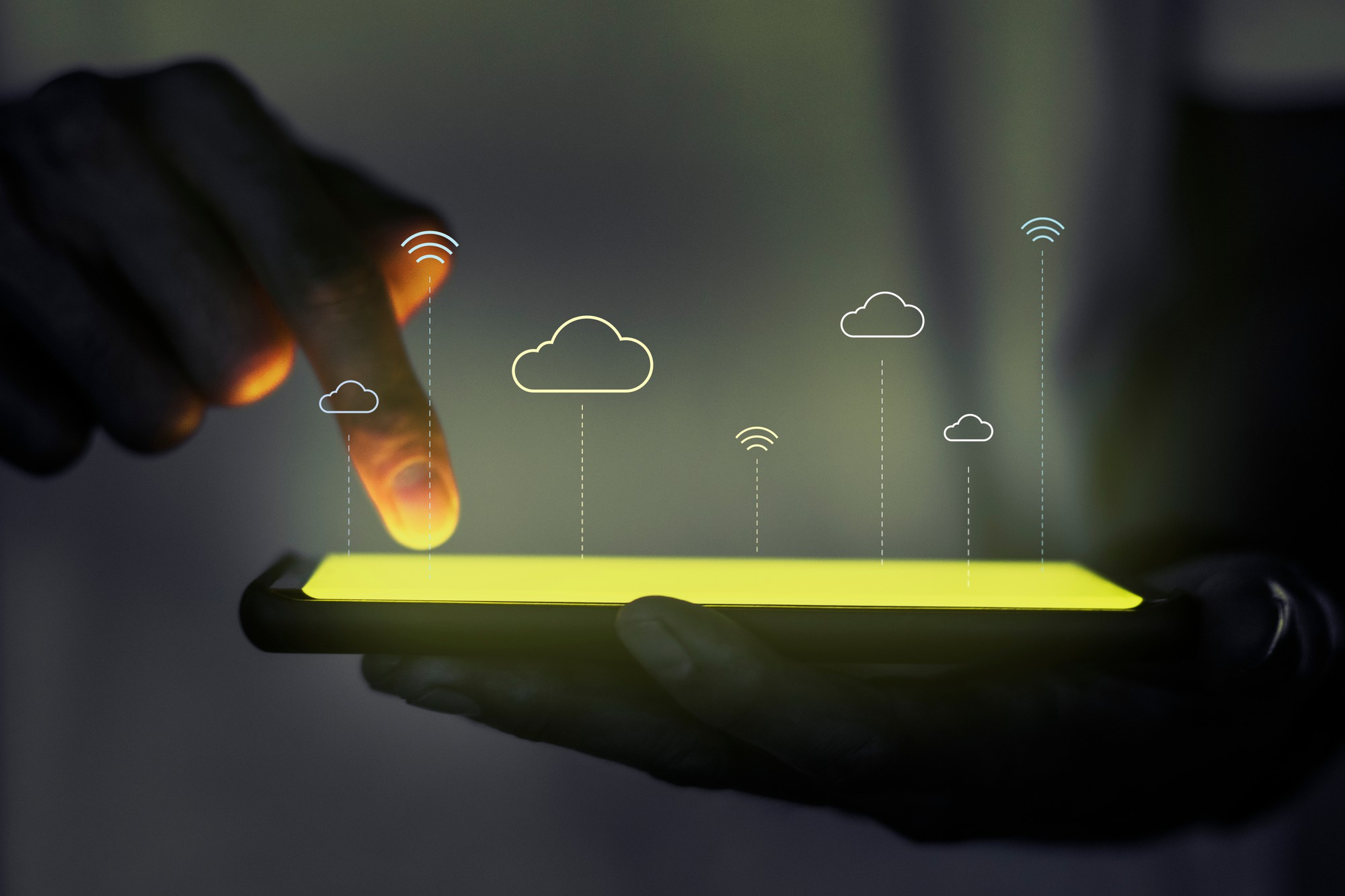 UTILITIES SERVICE
Gateway City is the only industrial estate in Thailand providing a dual telecommunication system of telephone and satellite. Installation of the satellite system, IBS (Intelsat Business Service) by the CAT Telecom Public Co., Ltd. make us a pioneer in telecommunication system. The satellite station is capable of transmitting data, voice and video facilities at a speed of 2 MB/second.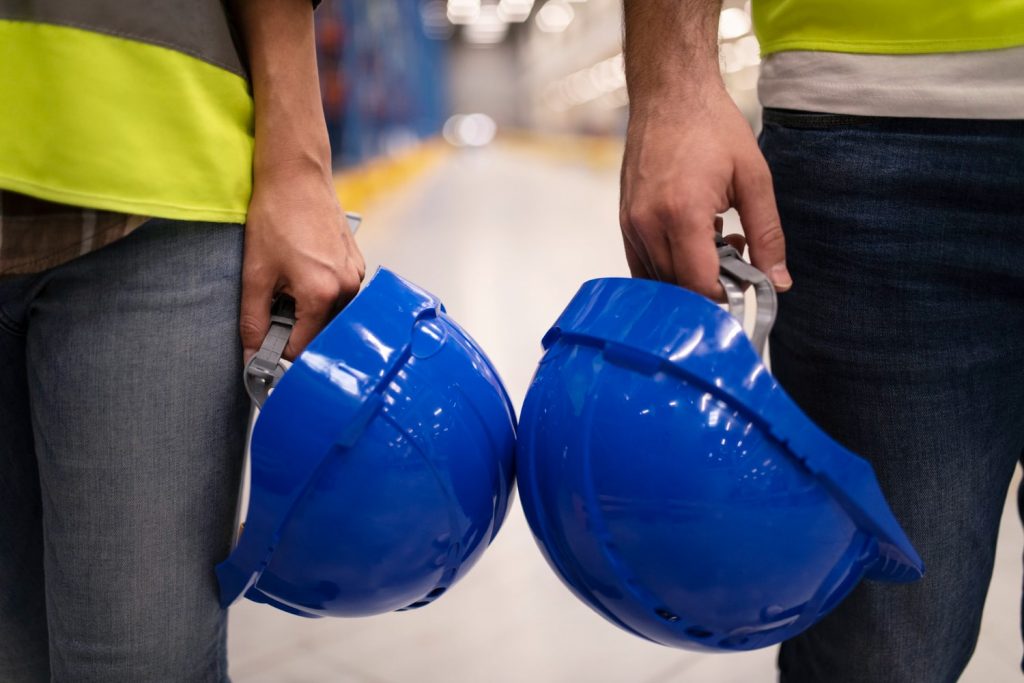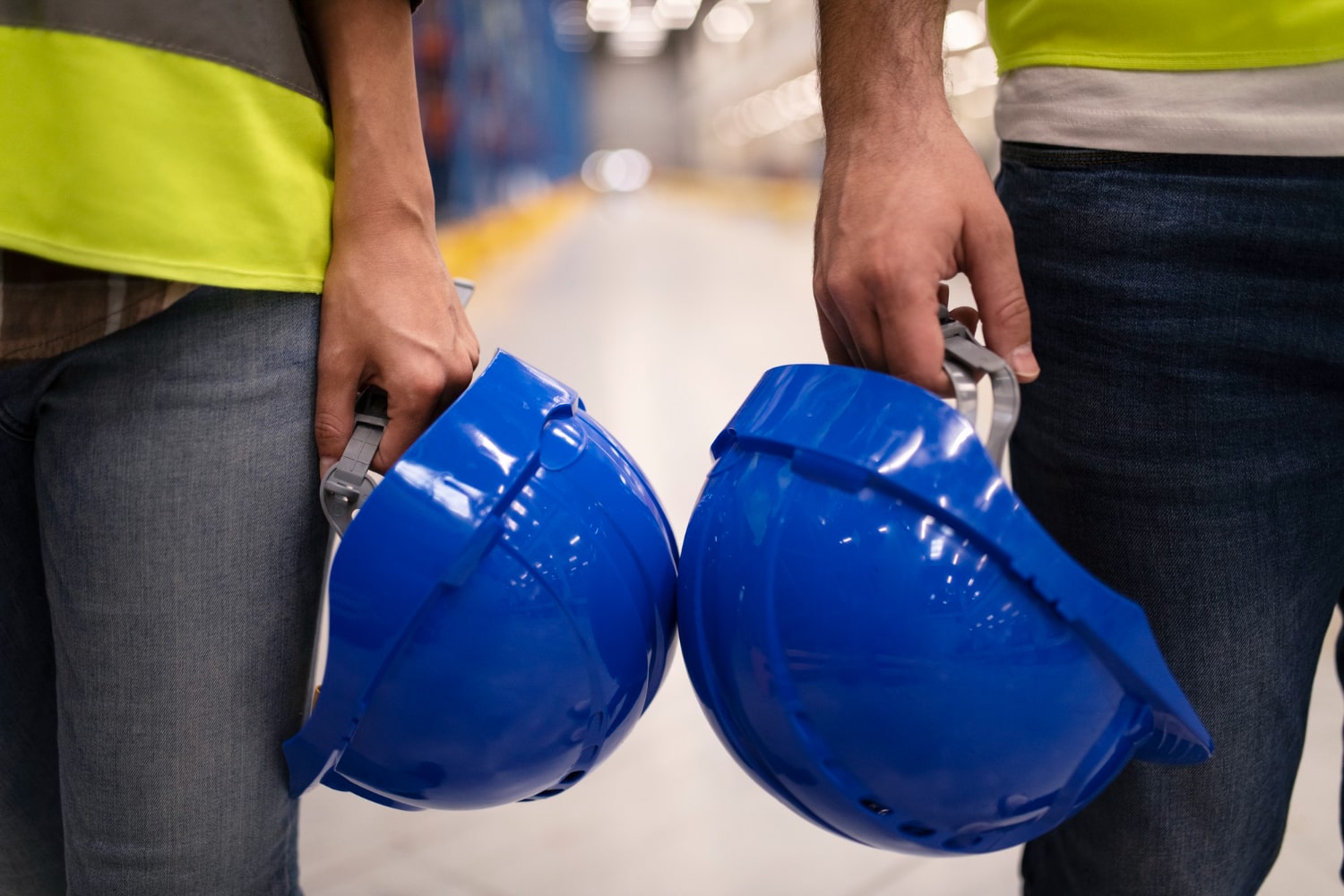 UTILITIES SERVICE
We give high priority to regular maintenance and attentive services to our customers. Our operations center is always opened to cope with any problem arising at any step. Besides providing administrative services, we provide round-the clock security.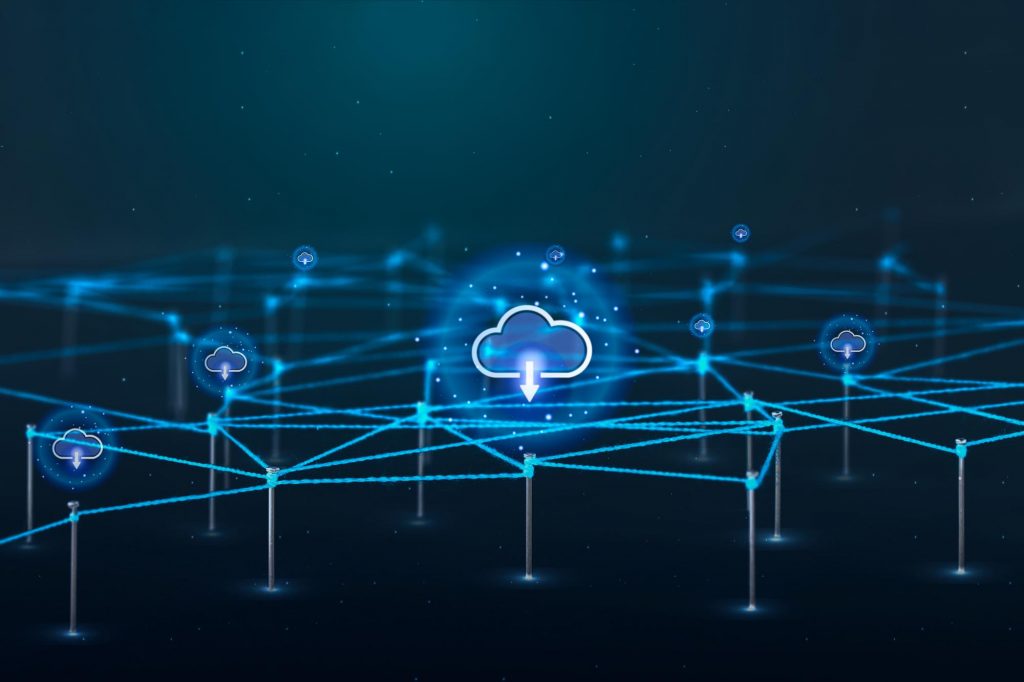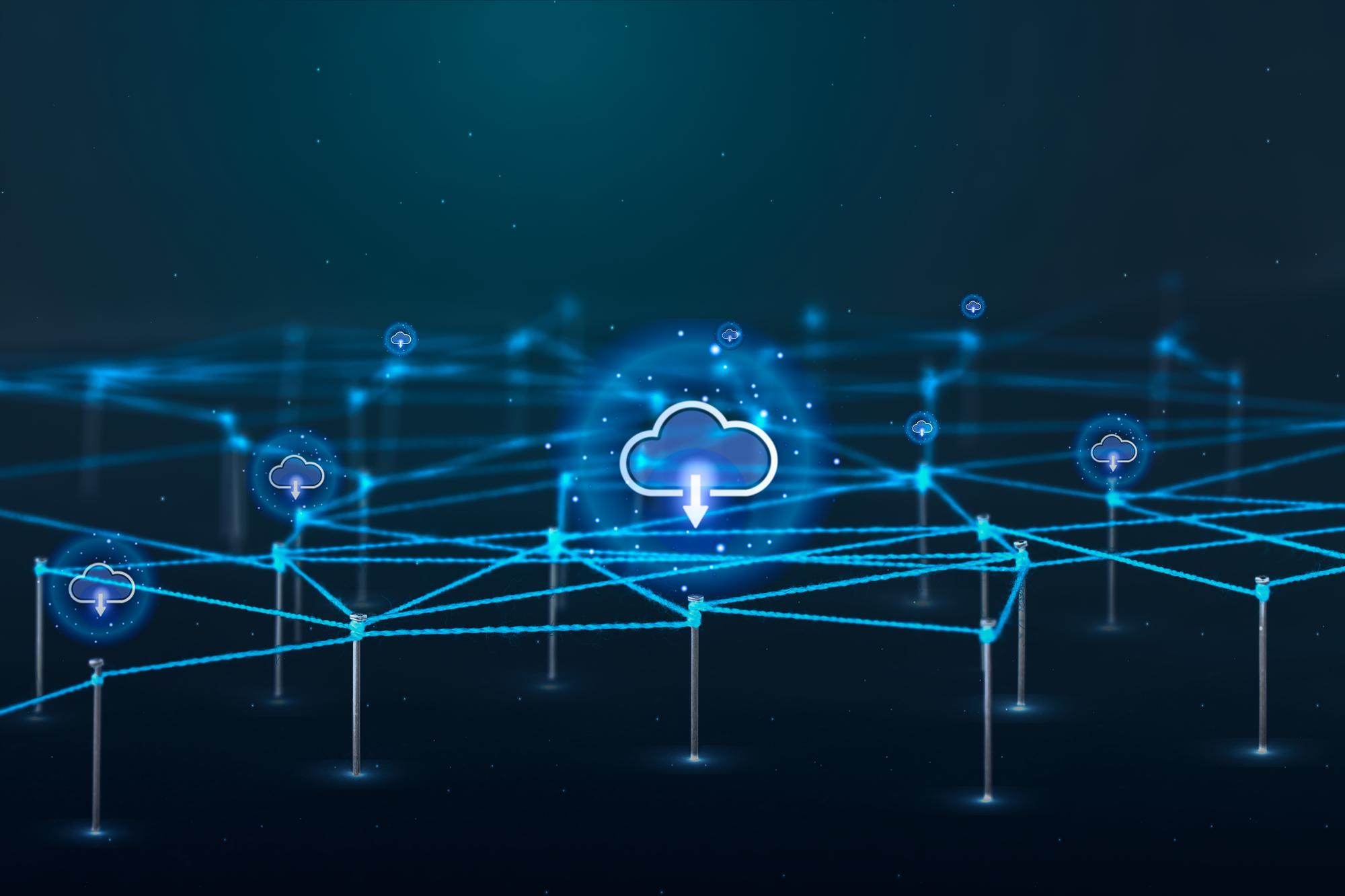 UTILITIES SERVICE
Gateway City has developed a telephone system to serve the telecommunications needs of Gateway City's customers. The facilities include an initial capacity 6,000 lines , ISDN Services Data Communication Lease Line by UIH, CAT, TOT and every cell phone service.